Hi Community,
How can I add a user giving him only permission inside an existing network?
From the knowledge base, it seems that it is possible to add a user.
https://zerotier.atlassian.net/wiki/spaces/SD/pages/969703425/Organizations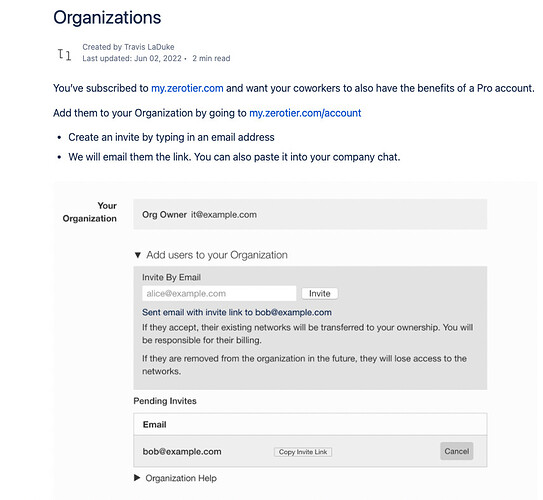 But on the account page, I can't find this option.
There is only the possibility to add another Admin with the permission to create even networks.
Thanks,
Giuseppe