Hi all, I was using Tailscale and I had to switch to Zerotier since my Mikrotik supports it natively.
Not a big problema, Zerotier works perfectly.
The problem is that I do not remember all of my devices IP addresses, so I have to login to zerotier webpage and look for the devices address.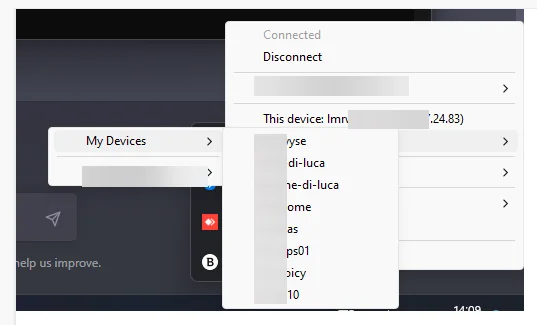 In Tailscale I had this allowing me to copy IP addresses only clicking on the name of the device.
How can I do the same thing with Zerotier?
TIA
Luca
Luca