Over the past few weeks, ZeroTier has been at 100% CPU usage on a Raspberry Pi 3 (linux/armv7l).
It seems like the usage spikes started once the install was upgraded to 1.10.1. Here's a graph showing the usage changes (full disclosure, the install is done using Home Assistant). Upgrade occurred ~14 days ago.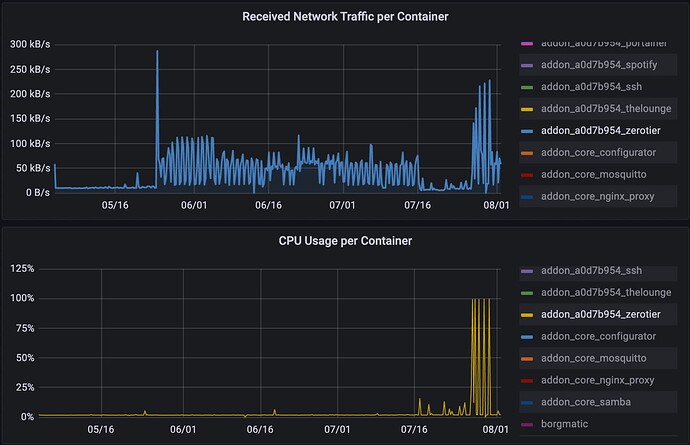 The two graphs show network traffic and cpu usage of the container over 3 months (May until now). I attempted uninstalling and clearing all data and then reinstalling and still had issues. I haven't changed anything with my ZeroTier networks in a long while.