hello, I met a problem: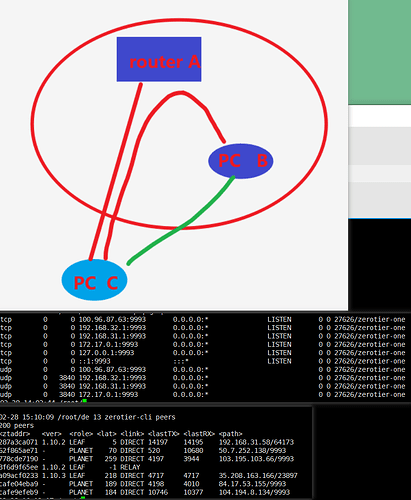 I have 3 peers:
A : openwrt router, use zerotier/zerotier docker image
B : windows PC in router LAN,
C: windows PC outside the router LAN.
C to B is DIRECT ,
but C to A is RELAY.
i use 'netstat -tunlp | grep 9993' on router A, it shows:
it use TCP but not UDP, I think this is the matter , but I dont know how to do.