Hello, all. First post, so please be kind. I'm also new to ZeroTier. I'd appreciate if if some kind soul(s) would look at my configuration and comment where they see errors.
I have a ZT network setup and am having no issues taking between devices that have ZeroTier installed on them (e.g. Windows PC to Android phone). However, I want to have ZT on my router and facilitate reaching other devices that don't have the ZT app. I'm following the guide at https://github.com/mwarning/zerotier-openwrt/wiki
I believe I have followed that guide to the letter. My local LAN is 192.168.1.x (OpenWRT router is 192.168.1.1) and the ZeroTier network is 192.168.192.x.
From across the ZeroTier network, I can ping the router at 192.168.192.1 and also 192.168.1.1. I thought the latter was a good sign! But nothing else on the LAN is reachable.
Here are some configuration pics: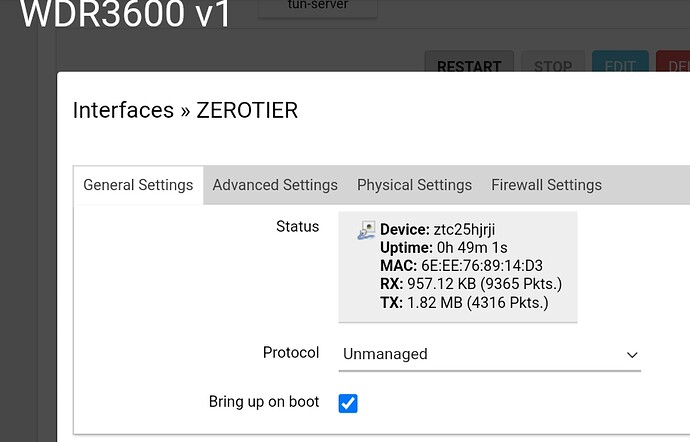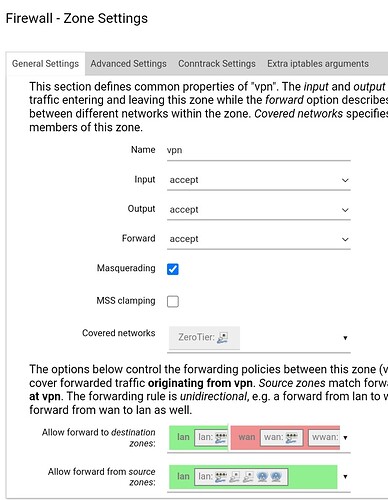 Thank you!!