Hi,
Ive got two sites with similar configuration and dont manage to get ZeroTier working. Attached is the configuration example. Both sites work over Wifi. I don`t manage to ping the laptop A from Laptop B. Any ideas why?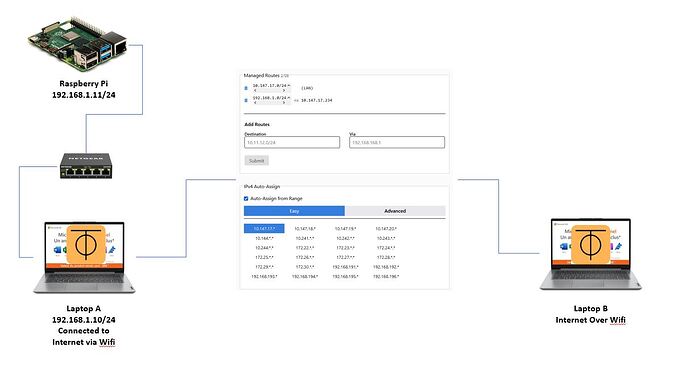 I can ping the IP address shown in the members sections but cannot ping the final IP address 192.168.1.11.
I`ve added the managed router 192.168.1.0/24 via 10.147.17.*.
What else do I need to do? I`ve also tick the allow managed routes on both laptops ZeroTier icon